ASUS' Strix series of gaming hardware is pretty famous among the gamers for its long lasting quality and the company has rolled out an all-new keyboard named 'Strix Flare RGB keyboard'.
Why Strix Flare?
The Strix Flare keyboard looks nicer because of the double RGB lighting panels which make it look completely unique. The company has installed Cherry MX RGB switches in the following color combos:
RGB Silver
Silent RGB Red
Silent RGB Black
Silent RGB Nature White
The reason why the RGB setup in this keyboard looks amazing because a white diffuser platform is installed under the switches. This helps to spread the lighting effects in equal proportions all over the board. The user gets a cool effect because of the beautiful LEDs glowing around his/her desks.
The Strix Flare keyboard comes with:
A detachable palm rest
USB pass-through
A weight of 1,2 Kg with the cable setup
The RGB Layout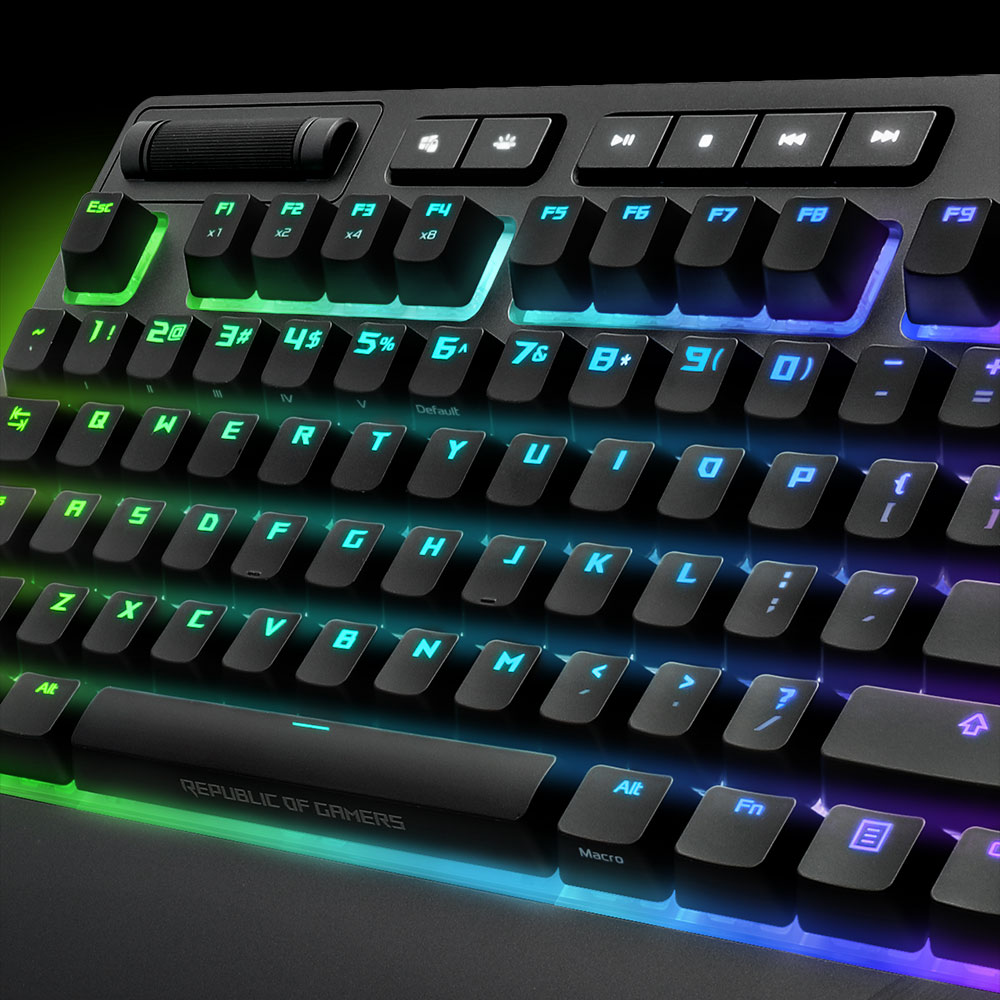 ASUS has installed some company logo stickers over the different parts of the keyboard. The structure of the keyboard consists of a clear plastic portion on the top right corner enlightened with the RGB setup.
Also, if you are more into the lighting stuff, you can get a customizable light to display the RGB logo effect. Remember that you'll need ASUS' AURA Sync app to control all the RGBs.
There is no exact date for its release but the company says that it will be available soon!